Welcome to the Blokpod Lego Sorter and Storage Giveaway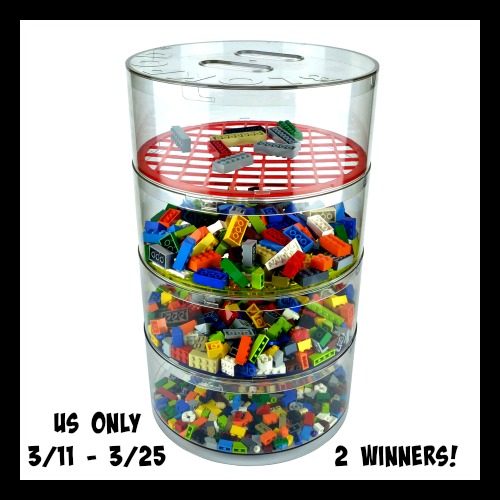 Picture this: You are walking into your son's room to kiss him good night and all of the sudden pain shoots through your foot. No, it's not arthritis, it's a Lego brick jammed right into the bottom of your sole. Imagine there was an easy way to rid yourself of this problem.
Enter the Blokpod Lego and Brick Sorter. It let's you do just that, sort your Lego or bricks by size to be stored appropriately or used to build other projects, and keeps them off of your floor & out of your foot. As you can see in the video below, it is extremely easy to use, and something kids to adults will enjoy using to keep them organized and secure.
Do you want a chance to win one? Two people will have an opportunity to win one of these Lego/Brick sorters for their own home. Please read the rules below to understand about how to claim the prize, and additional information.
Rules:
One Entry per Household except for daily entries on the Giveaway Tools Widget
Starts 3/11 at 8am EST and ends 3/25 at 11:59pm EST, Open to the USA Only
Winner will receive redemption code to order from Amazon, not sure how to apply code? Click here for info.
If winner does not have an Amazon Prime Account, winner will be responsible for Shipping and Handling, by entering the giveaway, you agree to this.
Winner(s) will have 24 hours to respond to winning email, or a new winner will be selected.
The blogs helping promote this giveaway have not been compensated for this post, nor are responsible for prize delivery.
Facebook, Twitter, Pinterest, nor any other online entity is associated with this giveaway in any way.
ENTER NOW!